O

RIGINS

Shin-Yo is derived from the Japanese language and can be interpreted as 'REPUTATION', 'TRUST', and 'KEEP PROMISES'. We strongly believe in prompt delivery to our customers to gain their trust and to establish and maintain our reputation. This is the foundation of the philosophy that we believe and practice in our company.
ESTABLISHED
Established back in April 2000, Shin-Yo Engineering Sdn Bhd has a company history of over 15 years. Shin-Yo Engineering Sdn Bhd has grown over the years and at present day, has a workforce of over 60 employees.
MISSI
O

N / VISI

O

N

At Shin-Yo Engineering Sdn Bhd, our goal is to provide high quality products and services that meet our customer's standards and expectations. To achieve this, we continually seek to improve our technologies as well as implement traceability records in our products and certificates to facilitate ease of search. Our business support team, technicians, and sales personnel have over twenty years of knowledge and expertise in the industry and are trained to be professional at all times to ensure customer satisfaction.

We aim to expand our business to Southeast Asia, maintaining product quality, standards, and service delivery expectations.
NATURE
O

F BUSINESS

Shin-Yo Engineering Sdn Bhd is the sole distributor for various types of industrial hose, hose couplings, expansion joints, and mechanical products. As an industrial tools supplier, we distribute all types of hoses including Flexible Hose, Hose Coupling, Ducting Hose, Rubber Hose, Industrial Hose, etc. With the application of our products we used, we are able to customize the coupling as per customer requirement.
SERVICES
Our professional services include specialized troubleshooting to identify and resolve problems for our customers. We also provide hydrostatic testing and on-site hose repair services at plant/platform. To ensure hose performance, we can implement traceability records to monitor quality and life span of hoses, planning ahead for the next hydro test.
WAREH
O

USE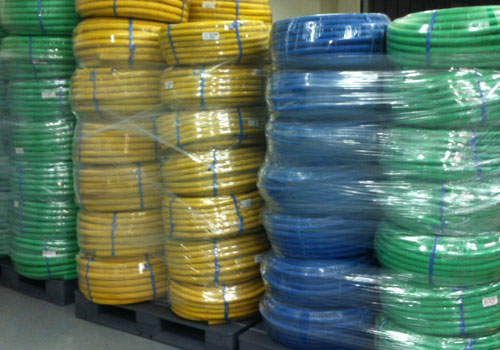 S
O

LE DISTRIBUT

O

R

O

F
O

UR CERTIFICATI

O

NS